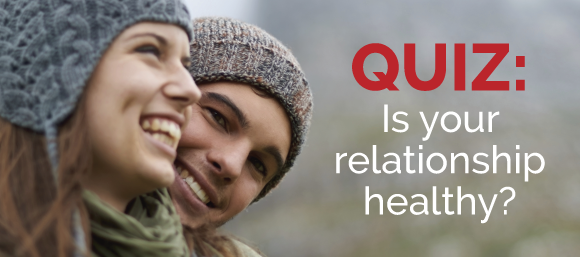 How do you know if your relationship is healthy or unhealthy? The choices you make can offer an enlightening perspective, a clue to your personal relationship dynamics.
---
The following self-test may help you to see the picture more clearly. For each statement below, indicate your agreement or disagreement.
1. I am in a significant relationship with someone who is addicted to a substance or a behavior, someone who is depressed, or someone who is very needy.
Yes___ No___
2. I often feel the weight of responsibility for others' happiness and well being.
Yes___ No___
3. I can't say "no" without feeling guilty.
Yes___ No___
4. I can accurately "read" other people by analyzing their facial expressions and tone of voice.
Yes___ No___
5. When I am able to fix others' problems, I feel strong and valuable.
Yes___ No___
6. I feel that I have to protect people, especially the addicted, out-of-control, or depressed person in my life.
Yes___ No___
7. I live in such a way that no one can ever say I'm selfish.
Yes___ No___
8. I vacillate between defending the irresponsible person and blowing up in anger at him or her.
Yes___ No___
9. I often relive situations and conversations to see if I can think of some way I could have done more or spoken better to relieve stress and solve problems.
Yes___ No___
10. I feel very frightened of angry people.
Yes___ No___
11. I am quite offended by personal criticism.
Yes___ No___
12. To avoid feeling guilt and shame, I seldom stand up to people who disagree with me.
Yes___ No___
Total: Yes___ No___
If you answered "yes" to 2 or fewer statements, you probably have relatively healthy boundaries, confidence, and wisdom in relationships. Chapter 9 from Dr. Clinton's book, Break Through, can inspire you to enjoy even deeper relationships that have a foundation in the love of God.

If you answered "yes" to 3-6 statements, your life is shaped to a significant degree by the demands of needy people in your life. You would benefit from the input of a competent counselor or support group. Chapter 10 from Dr. Clinton's book, Break Through, offers tips on finding a strong support system.

If you answered "yes" to 7 or more statements, you have lost your sense of identity, and you are consumed by the problems of addicted or depressed people in your life. Chapter 4 from Dr. Clinton's book, Break Through, can help you identify the unhealthy patterns that affect your ability to love and be loved.
--- This quiz was created from Dr. Tim and Patrick Springle's book, Break Through, When to Give In, How to Push Back.
---