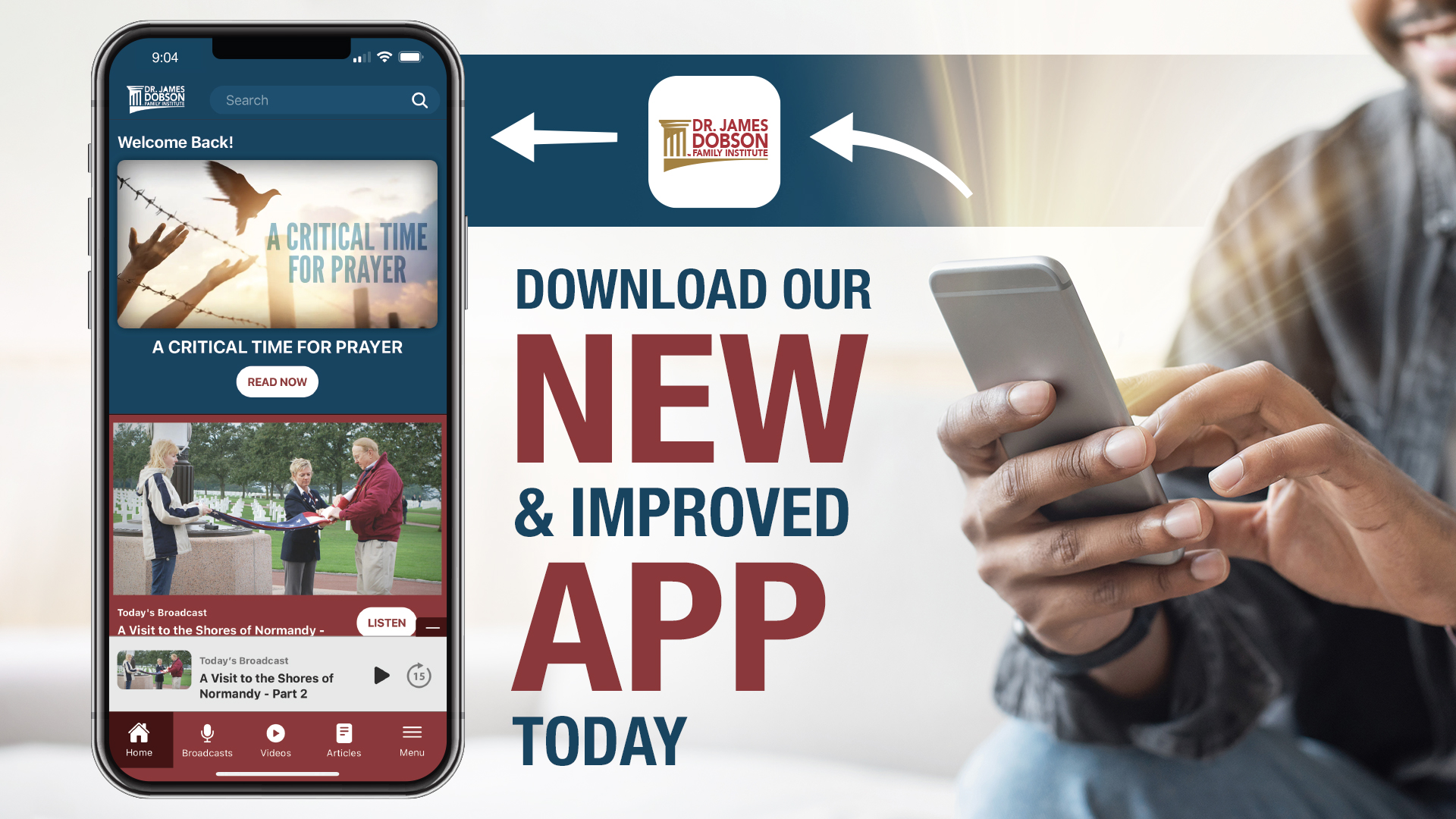 The All-New Dr. James Dobson Family Institute App
What if you could have immediate access to all the Dr. James Dobson Family Institute content on every one of your devices? What if you could listen to every broadcast, read each month's newsletter, and watch all the videos wherever you are?
Now you can!
The all-new JDFI App is available for you to download today. Once you install it on your smartphone, tablet, or laptop, you can:
· Locate any Family Talk broadcast
· Personalize the app based on categories
· Create an account and update your information
· Search, sort, and view all of Dr. Dobson's content
· Create a list of broadcasts, videos, and articles
· And so much more…
To download the app today, simply click on your preferred store below to get started.