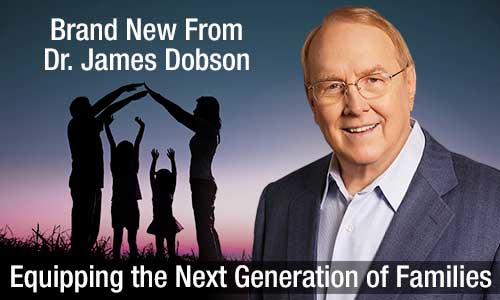 It's no secret that today's marriages and families are in trouble. As today's generations work to build healthy marriages and strong families, many are experiencing a pervasive sense of emptiness and brokenness. That's why we are excited to announce Dr. James Dobson's newest effort to build into marriages and fortify our families around our faith.
Dr. Dobson has partnered with the American Association of Christian Counselors (AACC) and Light University to create a nationally recognized and uniquely designed program of marriage and family education. We share their goal to train and equip individuals, just like you, who have a heart for families and a desire to be more effective in coaching others.
Together, our mission is to equip a generation to stand in the gap and help strengthen today's marriages and families. Each program of study offers the opportunity to learn from Dr. Dobson, hear his "voice" and experience his passion in each course. This curriculum will not only make your marriage and family life stronger, it will position you to better serve your friends and community, i.e. your mission field.
---
If you answer "yes" to any of the following questions, God may be calling you to a special ministry of caring:
1. Do you find that family and friends often come to you for help with their problems?
2. Do you feel God has gifted you with a heart that desires to help marriages and families going through difficult times?
3. Do you wish you were better trained and equipped to better use God's Word during these times?
4. Do you wish you could get this training you desire and need without having to leave home or spend years in study to do so?