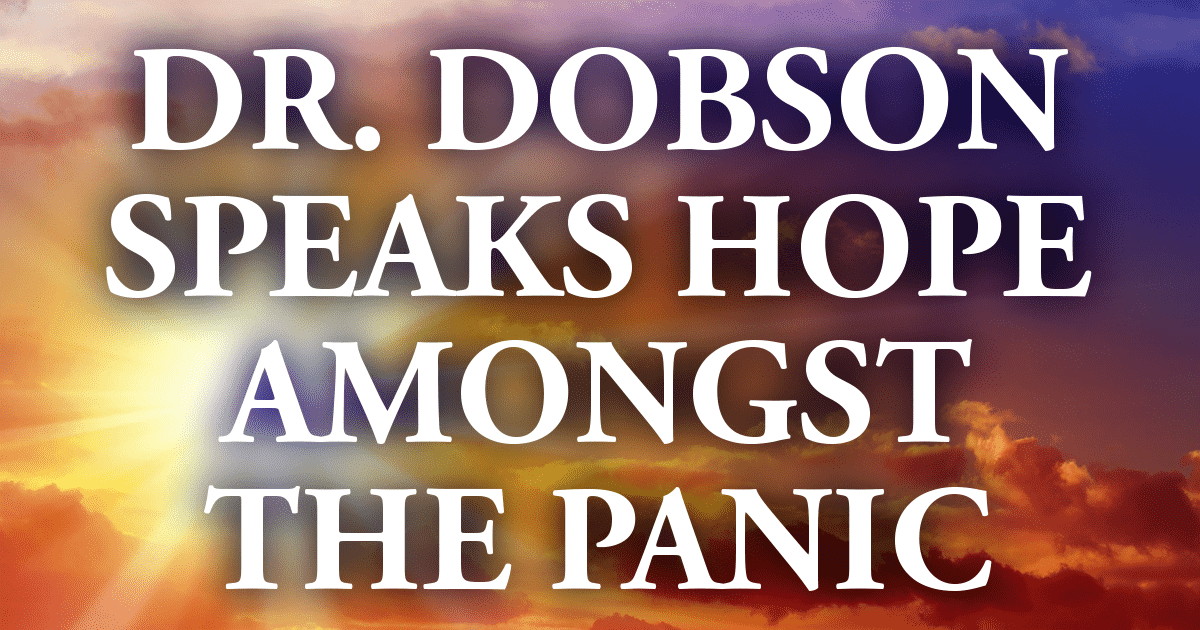 Hello dear friends,
I am writing to you this month to express compassion and hope to those among my readers who are deeply troubled today by the uncertainty of our times. While our nation and our world have reason to be concerned by the coronavirus that stalks the human family, we must also exercise sound judgment and shine the light of hope. I don't intend to heighten your apprehension, but want to point all of us to the Great Physician who told us we should "Cast all your anxiety on Him because He cares for you" (1 Peter 5:7). It is comforting to know that the Creator of the universe is mindful of our circumstances and invites us to call on Him in these distressing times.
My wife, Shirley, wrote a book entitled, Certain Peace in Uncertain Times, which speaks to our fears and anxieties. She shared, "We all want peaceful lives and contented hearts. Yet, with threats to our tranquility growing at a seemingly exponential rate, is it any wonder that many of us succumb to worry and fear? More important, is there a solution? Can we know certain peace in these uncertain times? The answer, of course, is yes. . .1 When problems threaten to engulf us, we must do what believers have always done—turn to the Lord for encouragement and solace."2
Shirley emphasizes prayer as a spiritual act of worship. Throughout the Bible, and especially in the Psalms, we see prayers of adoration, proclamation, and petition. And God, who is rich in mercy, hears the prayers of His people. Psalm 10:17 tells us, "You, Lord, hear the desire of the afflicted; You encourage them, and You listen to their cry."
Just as Christians throughout history have faced hardships and persecution, we are not immune to trouble. Yet, through it all, we can be assured that God loves and cares deeply for us. 1 John 3:1 says, "How great is the love the Father has lavished upon us, that we should be called the children of God." The news and updates about the virus and its affects change each day; however, these events are not unknown to God. His gracious sovereignty and faithfulness remain steadfast. God's mercies are new every morning.
Another passage I love is Psalm 91, which David wrote about his many trials—"He who dwells in the shelter of the Most High will rest in the shadow of the Almighty. I will say of the Lord, 'He is my refuge and my fortress, my God, in whom I trust. . . He will cover you with His feathers and under His wings you will find refuge; His faithfulness will be your shield and rampart.'"
Some other key verses for us to remember are: Psalm 46:1—"God is our refuge and strength, an ever-present help in trouble. Therefore, we will not fear;" and 2 Corinthians 12:9—"My grace is sufficient for you, for My power is made perfect in weakness."
While we must be wise and use common sense in avoiding the spread of this virus, we should not succumb to the onslaught of fear that is being manufactured by the many recent headlines. As Christians, we are called to be an example of prudency and assurance—not a picture of people ravaged by temporal troubles of this world. I'm reminded of a quote from my good friend, the late Chuck Colson: "Life is a mess. And theology must be lived out in the midst of that mess." I think we all would agree that our world is messy right now. And if Chuck were still alive, I believe he would encourage us to be that voice of reason and hope.
I can't close without saying a word about the great hope of the Resurrection—given it is such a timely one. As you celebrate the Easter season, remember that Jesus Christ is the Giver of Life who takes away the sins of the world. Each of us is created in the image of God with an eternal soul and a value that exceeds the combined worth of the universe. If you have not accepted Jesus Christ as your Savior, this is the day to do so. To our fellow believers, use these trying circumstances as an opportunity to share the good news of Christ. Let's rejoice in our knowledge that Christ is risen. He is risen indeed!
Let us fix our eyes on Jesus, the author and perfecter of our faith.
Your friend,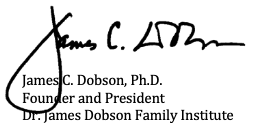 ---
1. Dobson, Shirley, Certain Peace in Uncertain Times. Tyndale House Publishers, Inc., 2016; p.14.
2. Dobson, Shirley, Certain Peace in Uncertain Times. Tyndale House Publishers, Inc., 2016; p.15.
---
This letter may be reproduced without change and in its entirety for non-commercial and non-political purposes without prior permission from Family Talk. Copyright, 2020 Family Talk. All Rights Reserved. International Copyright Secured. Printed in the U.S. Dr. James Dobson's Family Talk is not affiliated with Focus on the Family.