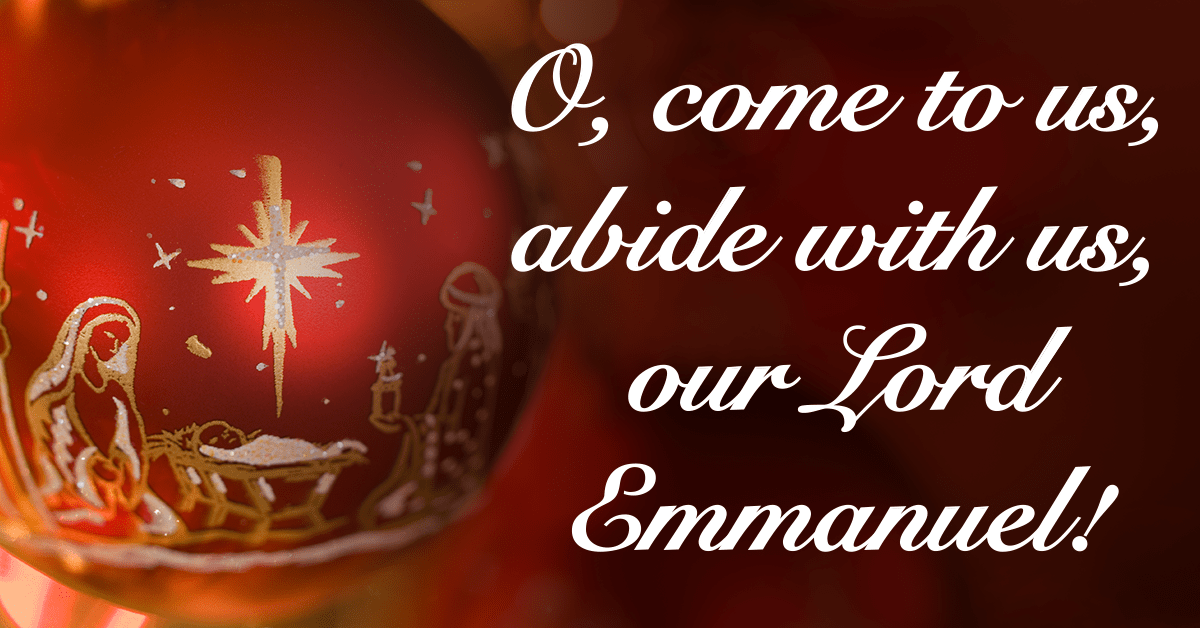 Greetings, dear friends,
The blessed season has rolled around again when we celebrate the birth of the Savior. Would you take a brief moment to contemplate with us the lyrics of one of our favorite Christmas carols? You have heard it often, but seeing these words in writing might help us comprehend better their poetry and meaning. The lyrics were penned in 1865 by an Episcopal priest named Phillip Brooks. Can you "feel" the incredible truth and beauty of his message?
O, little town of Bethlehem,
how still we see thee lie.
Above thy deep and dreamless sleep
the silent stars go by. Yet, in thy dark streets shineth
the everlasting Light. The hopes and fears of all the years
are met in thee tonight.
O, holy Child of Bethlehem,
descend to us, we pray.
Cast out our sin and enter in;
be born in us today. We hear the Christmas angels,
the great glad tidings tell.
O, come to us, abide with us,
our Lord Emmanuel!
May I suggest that this year we slow the breathless pace of the season long enough to think again about the coming of the Christ child? In His birth we find meaning, purpose, forgiveness, and the wonderful promise of eternal life. In Scripture, it is called "The Pearl of Great Price," and we dare not take it for granted. Without Jesus' sacrifice on a cruel Roman cross, our lives today would be utterly without hope.
Love and joy to you all from our house to yours,

P.S. Before closing this final letter of the year, please allow me to remind you that most non-profit organizations depend heavily on contributions made during December to remain afloat. Our ministry, the James Dobson Family Institute (JDFI), is among them. In that regard, I am excited to announce that some generous friends and donors have offered a significant matching grant that will double your gift during the month of December.
Your contribution will allow all the ministries of JDFI (Family Talk, Dobson Policy Center, Dobson Education Center, and Dobson Library) to continue helping to preserve the institutions of marriage and parenthood, and to defend righteousness and family values within the culture. How many other organizations do you support that have those objectives?
If you have met your obligation to your local church, we hope you will consider contributing to JDFI, especially during this critical month. Thank you for your kindness and support of this ongoing work.

---
This letter may be reproduced without change and in its entirety for non-commercial and non-political purposes without prior permission from Family Talk. Copyright, 2018 Family Talk. All Rights Reserved. International Copyright Secured. Printed in the U.S. Dr. James Dobson's Family Talk is not affiliated with Focus on the Family.