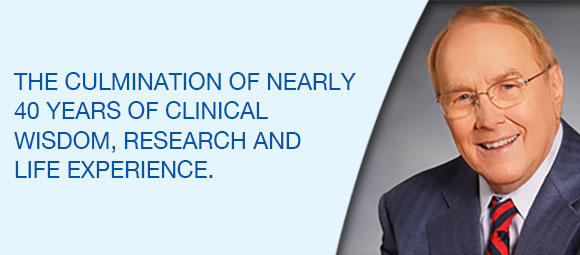 Greetings from the Family Talk ministry team. Dr. Dobson is currently out of town working on a new DVD project that I will explain in detail in a moment. He would appreciate your prayers as he completes this creative work on behalf of the family.

As you've likely read in Dr. Dobson's recent newsletter and email updates, our devoted ministry leader has been engaged in what may be the busiest and most productive year of his life. He continues to host the daily broadcast program, and to speak in the media and across the nation on behalf of healthy marriages, solid Christian parenting, the sanctity of human life, and promoting righteousness in the culture.
Dr. Dobson has also been working night and day to bring you three brand new and life-changing resources that represent the culmination of nearly 40 years of clinical wisdom, research, and life experience.


First, Dr. Dobson recently completed his much-anticipated book, Your Legacy – The Greatest Gift (available in September, 2014).

It is the capstone for all the books he has written for families in the past 47 years. The theme is winning your children to Jesus Christ.


Next, he is presently putting the final touches on an intense two-year DVD project called Building A Family Legacy.

This will consist of eight presentations recorded live from three larger churches. The series is a companion program to the Legacy book. We invite you to join us for the release of the Building a Family Legacy library on October 1-5, 2014, with a worldwide, free simulcast at www.buildingafamilylegacy.com. As you may know, Dr. Dobson released a film series in 1979 called Focus on the Family (not related to the ministry). The publisher announced last week that more than one hundred million people saw the film. That could be considered the first bookend in his professional life. This new DVD series is the second bookend and we are very excited about it.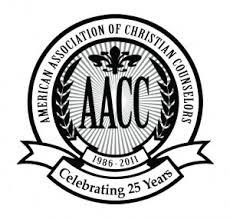 Finally, Family Talk is excited to officially announce the creation of a partnership with the American Association of Christian Counselors.
AACC is an incredible organization of educators and leaders that serves more than 50,000 members and is committed to building excellence and professionalism in Christian counseling. Together with AACC, Dr. Dobson has been developing 15 professional certification, undergraduate, and graduate college courses in three key concentrations: Parenting and Child/Adolescent Development, Marriage and Family Studies, and Family Advocacy and Public Policy. Not only will these courses be available to Christian counselors and church lay leaders, but students of all ages can participate in online courses as part of degree programs or simply to gain a deeper personal understanding of how to impact their family.
To introduce you to one of the voices for the family from whom you will be hearing more at Family Talk, we'll share the cover story featured in the American Association of Christian Counselors member magazine. In it, the president of AACC, Dr. Tim Clinton, illustrates why there is such synergy between our organizations' missions and the critical need for each of us to step up to the cause of defending the family in the culture.
Building a Family Legacy:
Honoring the Life and Ministry of Dr. James C. Dobson

Tim Clinton, Ed.D., LPC, LMFT, BCPCC

---

"Great beginnings are not as important as the way one finishes."

These words of New York Times best-selling author, child psychologist and parenting expert, Dr. James Dobson, continue to challenge and inspire me—as a counseling professional, and as a father and husband.

This past year, I had the joy (and agony!) of walking my daughter, Megan, down the aisle to marry a wonderful, godly man, as well as standing with my high school senior, Zach, when he signed on to play college baseball in an NCAA Division I program.

I could not be more proud of my kids, but far more than their accomplishments, I treasure their hearts to follow the Lord. Looking back at their formative years, I am reminded of just how significantly Dr. Dobson's teaching shaped the decisions Julie and I made about the kind of home we wanted to create, what mattered most as parents, and how to love each other well.

And we are not the only ones. When Dr. Dobson left a successful career at the University of Southern California School of Medicine and Children's Hospital of Los Angeles to open a small, two-room office, little did he dream what God had in store. However, one thing he did know: "The family was falling apart, and I just felt I ought to do what I could." So he named the fledgling ministry organization, Focus on the Family.

In the wake of a permissive parenting trend during the 1950's, moms and dads were desperate for answers. "The world has yet to see what God can do with a man wholly committed to Him," D.L. Moody once wrote, and never could a truer statement be said about Dr. Dobson. History was made when he filmed one of the first ever Christian parenting video series in 1978, drawing on the truths of Scripture. The message spread like wildfire and was seen by more than 80 million people—one third of the American population at the time.

Thirty seven years later, Dr. Dobson's writing and teaching have been translated into 26 languages, and are now available in 149 countries. He has authored more than 80 books dedicated to the preservation of the family, been active in governmental affairs, and advised three U.S. presidents on family matters. Time Magazine named him, "the nation's most influential evangelical leader" of our time.

In 2003, one year after celebrating Focus on the Family's 25th year of ministry, Dr. Dobson stepped down from his role as President. As Chairman of the Board, he continued to be vitally involved in radio broadcasts, advocacy, and speaking, until 2010, when he ended his illustrious 33-year career at Focus. "I could easily have retired," Dobson remembers, "and yet I felt the Lord saying, 'The job's not finished.'"

"We're in a death struggle," he continues. "I am particularly concerned about re-defining the family, because it wasn't our idea… it was God's idea, going back to the Garden of Eden, and we are about to throw it on the ash heap of history. I pray that we do not, because we will not recover if we do."

Dobson now serves as Founder and President of Family Talk, a nonprofit Colorado Springs-based organization that produces his nationally syndicated radio program heard on over 1,000 radio outlets, and listened to by hundreds of thousands of families online.

Dr. Dobson's humility, boldness, graciousness, and willingness to engage have set an example for us all. At 78, he remains as passionate as ever about protecting children, educating families and empowering parents. Dobson is not afraid to address the issues head-on, warning others of the challenges in today's culture that threaten the wellbeing of marriages and families.

Yet, what I appreciate most about Dr. Dobson is his deep love, tenderness and commitment to his own wife, children and grandchildren. He is a man whose passionate beliefs intersect his daily living. I am convinced that no one has done more in our lifetime to defend and support the family. Through his radio program, books, and outstanding resources, he has shaped our homes, and multiple generations. That's why I was so thrilled to present Dr. Dobson with the inaugural James C. Dobson Award, for Excellence in Marriage and Family Research and Advocacy, at the AACC 2013 World Conference in Nashville.

Taking the main stage, Dr. Dobson challenged us, "Like never before, the American family is endangered. Many children grow up in homes with parents who are overworked, distracted, exhausted, uninvolved or completely absent. This is no time for shrinking back. God has uniquely called and equipped us to engage the culture. We must not give up the fight or become distracted from our ultimate priority—which is to help build strong families and leave a legacy that will last for generations to come."

Dr. Dobson's parenting insights and wisdom are timeless because they are rooted in the truths of Scripture. When his son, Ryan, discovered the original recording of his dad's first parenting series, the truths hit home as a young father himself. "It was so powerful... it was applicable to my life literally at that moment," Ryan remembers, who urged his dad to re-release a parenting training series.

And so, the Building a Family Legacy project was born—to make available Dr. Dobson's 40+ years of expert wisdom. "The people I was speaking to at that time [1978] are now grandparents," Dobson reflects. "It's time to prepare a new series for a new generation."

Building a Family Legacy includes a capstone written work, authored by Dr. Dobson, and an updated eight-DVD parenting series. In addition, I am thrilled to announce Light University's collaboration with Family Talk to honor Dr. Dobson and capture his life's work.

So much has changed in our culture since 1977, but one thing remains the same: building a family legacy will not just "happen" automatically. It takes intentionality, wisdom, and willingness to take a stand for biblical values. The Scripture challenges us, "These commandments that I give you today are to be on your hearts. Impress them on your children. Talk about them when you sit at home and when you walk along the road, when you lie down and when you get up" (Deuteronomy 6:6-7).

"Culture flows like a powerful river," Dr. Dobson points out, "and it is extremely difficult to prevent your kids from being swept downstream into unknown waters… you must not become distracted from your ultimate priority, which is to raise healthy children and introduce them to Jesus Christ."

Dr. Dobson's own spiritual legacy, passed on to his children, finds its roots in his great grandfather's prayers. Each day, between 11:00 a.m. and noon, George McCluskey faithfully prayed for his wife and children, his children's future spouses, his grandchildren and even great grandchildren—that God would raise up generations of servants from his lineage.

George McCluskey went to be with the Lord many years ago, but his spiritual legacy lives on in the life and ministry of his great grandson, James Dobson, Jr., and now his great, great grandchildren, Ryan Dobson, who is an ordained minister, and Danae Dobson, who has written 24 Christian books. They both love the Lord and they are faithfully serving Him.

This is the power of family legacy. May it also be said of us, when one day we are with the Lord and our great grandchildren carry on the work of God's Kingdom.

If today we choose the declaration of Joshua, "As for me and my house, we will serve the Lord," we will lay a foundation for the fulfillment of God's promise to "[show] love to a thousand generations of those who love Me and keep My commandments" (Joshua 24:15; Exodus 20:6).

We dare not sit passively by as our culture shapes the next generation. What will your legacy be?
Dr. Dobson would be embarrassed by my saying this but I'm sure you'll agree - he is one of this generation's most important Christian leaders and experts in child development and family formation. Serving as Family Talk's Chief Operating Officer, it is such an inspiration and privilege for me to watch and learn from this man. I have the opportunity to apply his advice in my own marriage as my wife and I strive to raise our three sons to be God-honoring family men. Influential as he has been to generations past, his practical wisdom and encouragement for families today is needed more than ever.
As both Dr. Clinton and Dr. Dobson referenced, the attack on families, on our values, and on our youth – the future of America – is more fierce than ever. This month, while we celebrate the independence of the United States of America, let us also honor the wisdom and sacrifices of our founding fathers and those who have given their lives in protection of our freedoms by standing firmly together for families – beginning in our own homes.
Family Talk is redoubling its efforts to be there for you when, where and however we can help. Over the last 12 months the total scope of the ministry's outreach has grown more than 100%. Online, Dr. Dobson's articles and broadcasts are providing guidance to hundreds of thousands of families; and in the social media communication channel, we are reaching millions of people. Thanks to your faithful support and prayers, several of the major growth initiatives we've been working on will come to fruition over the next few months. We'll be launching a new website at www.drjamesdobson.org as well as a new mobile application. We continue to build the Dobson Digital Library – our long-term project to create a platform that will provide easy access to all of Dr. Dobson's work and customizable tools that you can utilize on-demand. And we are adding to our ministry team so that we can respond to more calls, letters, emails, and posts.
You have our commitment to come alongside you and your family as we fight for what is most important and labor to pass along the heritage of family values. Thank you for your support and sacrificial giving as we reach out to hurting families and those who are sharing lessons learned.
In Him whom we serve,

Michael J. Tomlinson
Chief Operating Officer
Dr. James Dobson's Family Talk
This letter may be reproduced without change and in its entirety for non-commercial and non-political purposes without prior permission from Family Talk. Copyright © 2014 Family Talk. All Rights Reserved. International Copyright Secured. Printed in the U.S.A. Dr. James Dobson's Family Talk is not affiliated with Focus on the Family.
---
Dr. Dobson's July Newsletter