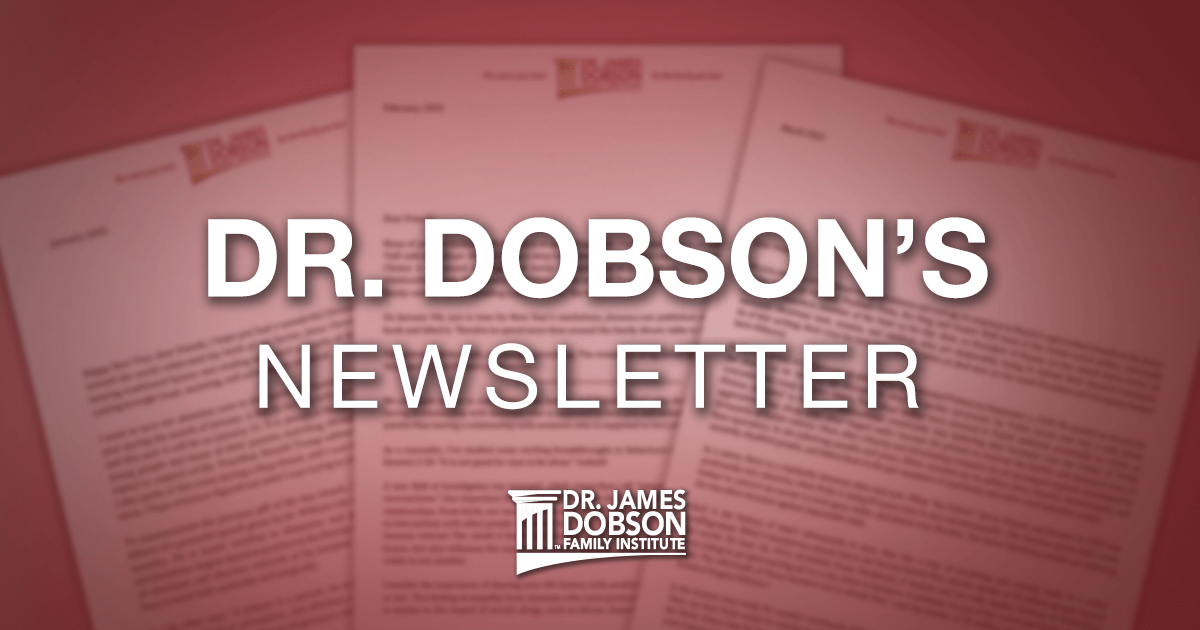 Dear Friends,
I recently received an open letter from Pastor John Hagee that began with this alarming statement:
I believe that the upcoming presidential election will be one of the most significant events in American history…. They [U.S. citizens] know something is seriously wrong but can't quite define it. The truth is America has been intentionally deceived and is racing toward economic and political destruction. If we don't change paths now, the America we know and love will be lost forever.
I agree fully with Pastor Hagee. Not only is our nation losing ground politically and economically, it is also in a moral and spiritual free fall. Religious liberty, the foundation of all our freedoms, is under assault like never before. Millions of Christians are being required to pay for abortions through their health insurance, even though doing so violates their most deeply held convictions. And federal courts may soon redefine the institution of marriage, which has been the bedrock of civilizations for 5,000 years.
There is also reason to be deeply concerned about the firestorm occurring in the Middle East. Twenty-one countries are in turmoil as I write, and Israel's very existence continues to be threatened. Iranian dictators say they intend to wipe all Jewish people from the face of the earth. Iranian analyst Alireza Forghani boasted on September 17th that Jerusalem, the place Christians know as the "Holy Land" and which Forghani claims was invaded over 60 years ago by the "pig-faced" Jews, will soon become a mass "graveyard." Israel can't afford to assume that their enemies are not serious. Neither can the American President.
Adolf Hitler promised to annihilate the Jews in his 1925 biography, Mein Kampf. Many people didn't believe him. By the time der Fuhrer committed suicide in 1945, six million Jews had been exterminated in cold blood.
Given the state of the world and the decline of our country, how can a single Christian stay at home on Election Day? The stakes are simply too high. By the time you receive this letter, the big day will almost be upon us. The presidential debates will be over, the last-minute campaign stops will be winding down, and the opportunity to register to vote in most states will have passed. Hopefully, you have been following the issues closely enough to make informed decisions when you go to the polls on November 6th. If you're among those eligible voters who haven't determined whether you'll even bother to make your voices heard on Election Day, I want to urge you – in the strongest possible terms – to rethink your position!
In a sense, every election is a "crossroads," especially when it involves the selection of national leadership. Whether directly or indirectly, our President, Congressmen and Senators will establish life and death policies on our behalf and our children. These decisions will have an impact long after our elected officials have left office. In the following quadrennial, for example, the next President may make at least two appointments to the U.S. Supreme Court. If confirmed, each of them will be appointed for life. Given the unprecedented power of the court today, the selection of those justices could have a profound effect on the country for decades.
Other critical issues will be decided in the next four years, including how the war on terror will be fought, whether helpless, frozen embryos will be sacrificed in the name of medical research, whether the unbridled spending by government will continue, and whether the Constitution of the United States will be protected or defended. As Commander in Chief of our Armed Forces, the President holds the very security of the world in his hands. Without a doubt, you and I and millions of other Christians have a vested interest in how these and other questions will be answered.
May I suggest that you not only vote on November 6th, but that you try to take one or more people to the polls with you? You might even provide transportation for those who can't get there. I like the slogan, "Won by One," which refers to this effort to bring someone who might not otherwise take the time to do their duty. Likewise, you might offer to babysit for your neighbors and friends. If everyone did this, the results might be very different, and the Congress could be transformed.
Finally, of course, as a person of faith, your trip to the polls must be preceded by a time of earnest prayer. Pray that the Lord would grant you wisdom as you prepare to cast your ballot. Pray that His will would be accomplished in the election and that the leaders of His choosing would win their respective races. And pray that those who hold positions of authority over us, both now and after the election, would hear the voice of God and seek His face as they embrace the numerous responsibilities placed upon them.
Some who are familiar with the concept of fasting might want to consider doing that as we approach the election. Wouldn't it be wonderful if millions of Christians were giving up the pleasure of eating for a determined period of time, asking for the Lord's guidance on Election Day? Shirley and I will be joining that number this year.
Thanks for allowing me this one final chance to discuss a subject that has been heavy on my heart for the past few months. By the time you receive my next letter, the election will be over and America will either be witnessing the onset of Barack Obama's second term or preparing for the dawn of the Mitt Romney era. May God grant us grace as we make this vitally important choice.
In closing, may I also ask you to consider continuing to support this ministry, which the Lord has clearly blessed? Contributions to Family Talk have been sparse during the late summer and early fall. We could certainly use your help, especially as we approach the end of the year. Thanks again for standing with us.
Sincerely,
James C. Dobson, Ph.D.
President and Founder
This letter may be reproduced without change and in its entirety for non-commercial and non-political purposes without prior permission from Family Talk. Copyright © 2012 Family Talk. All Rights Reserved. International Copyright Secured. Printed in the U.S.A. Dr. James Dobson's Family Talk is not affiliated with Focus on the Family.