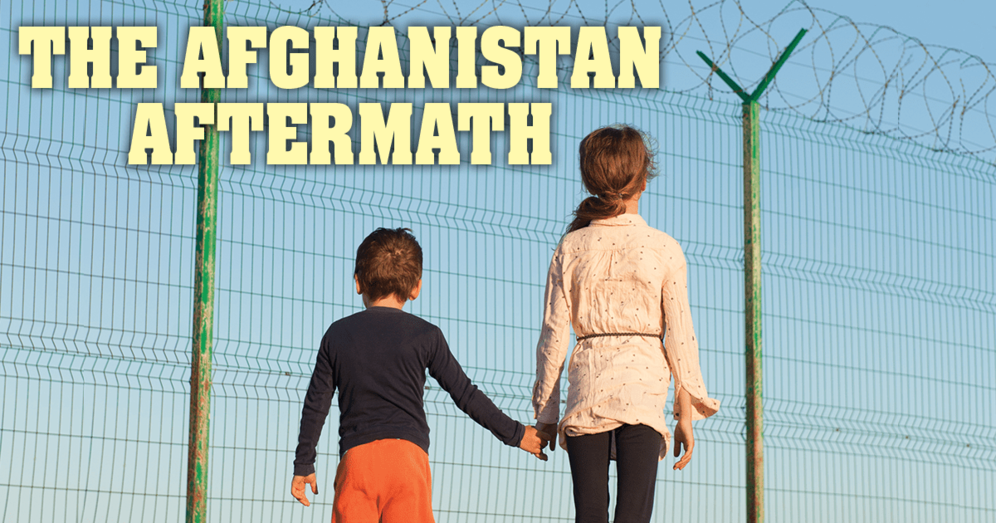 Dear Friends,
I must share with you what is gnawing at my spirit today. It is obvious that the mainstream media has decided to "move on" from the tragedy of Afghanistan. They apparently believe it undermines their narrative of what happened and why. Thus, it is likely that there will be no accountability for the mistakes that resulted in the needless deaths of 13 U.S. service members and more than 180 desperate Afghans who perished on a street in Kabul.1 Watching the news coverage of this carnage was gut-wrenching for viewers. Nevertheless, liberal reporters are ignoring the past and changing the subject. Most politicians obviously agree.
Neither Democrats nor Republicans appear eager to find out why Bagram Airfield was abandoned or why billions of dollars-worth of our state-of-the-art military weaponry and equipment was handed over to some of the most dangerous terrorists in the world.2 Remember that the Taliban provided a safe haven for Osama bin Laden and Al-Qaeda. They were responsible for the destruction of the World Trade Center on 9/11. Now they are fortified by one of the best equipped militias on earth. Shouldn't we find out which generals, admirals, politicians, and advisors engineered this disaster? To date, they have paid no price for their malfeasance.
President Joe Biden, who as Commander in Chief made the ultimate decision. He acknowledged during one of his concluding press conferences that some American citizens would be trapped in enemy territory after the pull out. He expressed no compassion for the Afghans who risked their lives serving the Americans as translators. Biden clearly knew they and some Americans would be abandoned.3 4 America betrayed these people and broke our promises to them. An unknown number of these unfortunate "friends" are in the clutches of the Taliban today. Every indication is that they and many Christians are being slaughtered unmercifully.5
Deeply disturbing reports have emerged from Christian organizations and other witnesses, relaying unthinkable accounts of mass murder occurring in Afghanistan. One of these reports is titled Taliban Going Door to Door Seeking Christians, Searching Through Phones for Bible Apps. It was written by Jon Brown, of Daily Wire, and I quote:

An underground church that partners with Frontier Alliance International (FAI) has reported that the Taliban are targeting Christians for death. According to FAI:
The Taliban has a hit list of known Christians they are targeting to pursue and kill. The US Embassy is defunct and there is no longer a safe place for believers to take refuge. All borders to neighboring countries are closed and all flights to and from have been halted, with the exception of private planes. People are fleeing into the mountains, looking for asylum. They are fully reliant on God, who is the only One who can and will protect them.
The Taliban are going door-to-door taking women and children. The people must mark their house with an "X" if they have a girl over 12 years old, so that the Taliban can take them. If they find a young girl and the house was not marked they will execute the entire family. If a married woman 25 years or older has been found, the Taliban promptly kill her husband, do whatever they want to her, and then sell her as a sex slave.
Husbands and fathers have given their wives and daughters guns and told them that when the Taliban come, they can choose to kill them or kill themselves—it is their choice.
Taliban are also reportedly rifling through people's phones to look for any apps that would give them away as Christians.
"We're hearing from reliable sources that the Taliban demand people's phones, and if they find a downloaded Bible on your device, they will kill you immediately," said Dr. Rex Rogers, who is president of the Christian nonprofit organization SAT-7 North America, according to Religion News Service. "It's incredibly dangerous right now for Afghans to have anything Christian on their phones. The Taliban have spies and informants everywhere."
"Because it's so dangerous to seek the company of other Christians, many Afghan believers are totally alone, with not even one other Christian with whom to talk," Rogers said. "Our local director told me: 'Most dare not attend a house church. They're alone, fearful, and looking to us. We're their last resort.'"
According to a video released by FAI, a member of the underground church in Afghanistan wept as he described the situation unfolding as the Taliban quickly resumes the reins of power.
"We are unable to control our emotions because we've worked so hard for 20 years," the man said, whose grief was apparent despite his blurred face and disguised voice. "All of our work over the past 20 years has been lost overnight. Only God understands how much pain we have and how broken our hearts are. We are not crying out of fear, but because our hearts ache for our beautiful country. It has now been destroyed by this savage and extremist group. Claiming the whole world has abandoned us, the man went on to assert, "We are not leaving the field, we will fight harder and will continue in God's work."
"I'm sorry I cried and became emotional," he later added. "My heart hurts." 6

Surely, we Christians in America must be praying fervently for these brothers and sisters who are being massacred, even as I write. Their children are being abducted and/or left as orphans. Evil continues to envelop the land of Afghanistan. Only Almighty God can intervene on behalf of the families there.
Returning to our circumstances in America, the damage being done here and to our allies is enormous. Perhaps you saw Tucker Carlson's television show on the evening of the bombing. He interviewed Miranda Devine. She is an Australian and a columnist for the New York Post. Tucker asked her, "What do you think the rest of the world is thinking about our country and the Biden administration at this moment?"
Devine replied, "I hate to say it, but you know, America, in one fell swoop has managed to make itself look untrustworthy, feckless, and weak. For a country that has the best military in the world—that is the leader of the free world—that the rest of the free world looks to for leadership—it's gone and [left] a vacuum, and everyone is scrambling to figure out what to do. I mean today in the face of this disaster, this massacre at Kabul, the President….just went missing again."7
I ask you, does it make sense for us to ignore these blunders and simply move on? To do so implies that the war against terrorism ended with our departure from Afghanistan. Knowledgeable observers tell us that it has most certainly not. Former Secretary of Defense, Leon Panetta, a liberal and a career Democrat, obviously understands the implications. He said on CNN several weeks ago, "We're going to have to go back in to get ISIS. We're probably going to have to go back in when Al-Qaeda resurrects itself, as they will, with this Taliban."8
Why would those with responsibility for protecting America continue to ignore the dangers it faces? Consider this: The Taliban, Al-Qaeda, ISIS and other terrorist groups still hope to humiliate and bring down what they call "The Great Satan." We are sitting ducks for them as the southern border of the United States stands wide open. Also, since our ignominious surrender in Afghanistan, our politicians and generals have been importing thousands of unvetted Afghans to America and releasing them into the cultural mainstream. Common sense would tell us that there are probably huge numbers of trained terrorists within this hoard who are now planning their next move. We have to assume that it is true. We need to defend ourselves from those who hate us, yet the FBI and other intelligence entities have no idea who or where they are. The bottom line: If we do not carefully evaluate the parade of horrors that led to the tragedy of Afghanistan, AND if we fail to hold accountable those who were responsible for it, America could experience something worse than 9/11 in the future.
If you haven't done so already, please contact your representatives today and demand that they call for a full investigation into the many failures in Afghanistan that brought us to this point. I'll say it again for emphasis: Unless we identify the incompetent and foolish decision-makers who created the mess we are in today, those responsible for it may still be in power when the next crisis occurs. In that case, the past will be prologue.
Again, prayer is our best resource. Those of us with a Christian faith must petition our Heavenly Father for His blessings and protection. As King David wrote in Psalm 33:20, "… he is our hope and our shield." For our part, we must never forget the lessons of 9/11—and of Afghanistan!
May God be with us.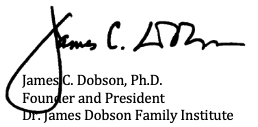 1. Burns, Robert & Baldor, Lolita (August 30, 2021), Last troops exit Afghanistan, ending America's longest war, AP News,
https://apnews.com/article/afghanistan-islamic-state-group-e10e038baea732dae879c11234507f81
2. Kheel, Rebecca (August 19, 2021), Billions in US weaponry seized by Taliban, The Hill,
https://thehill.com/policy/defense/568493-billions-in-us-weaponry-seized-by-taliban
3. Transcript & Video (August 26, 2021), President Biden Remarks on Suicide Bombing in Kabul, C-SPAN,
https://www.cspan.org/video/?514304-1/president-biden-terrorists-we-hunt-make-pay
4. Nichols, Tom (August 26, 2021), A Bungled Mess, The Atlantic,
https://www.theatlantic.com/ideas/archive/2021/08/biden-afghanistan-policy/619902/
5. Morris, Andrea (August 23, 2021), 'We Are Coming for You': Afghanistan's Christians Continue to Call for Prayers Amid Reports of Taliban Persecution, CBN News,
https://www1.cbn.com/cbnnews/cwn/2021/august/we-are-coming-for-you-afghanistans-christians-continue-to- call-for-prayers-amid-reports-of-taliban-persecution
6. Brown, Jon (August 19, 2021), Taliban Going Door To Door Seeking Christians, Searching Through Phones For Bible Apps: Report, The Daily Wire,
https://www.dailywire.com/news/taliban-going-door-to-door-seeking-christians-searching-through-phones-for-bible-apps-report
7. Carlson, Tucker (August 27, 2021), Tucker Carlson interview of Miranda Devine, "Tucker Carlson Tonight," Fox News Television,
https://www.foxnews.com/transcript/tucker-carlson-tonight-on-afghanistan-violence-chaos
8. Burnett, Erin (August 26, 2021), Erin Burnett interview of Leon Panetta, "Erin Burnett OutFront," CNN,
https://transcripts.cnn.com/show/ebo/date/2021-08-26/segment/01
---
This letter may be reproduced without change and in its entirety for non-commercial and non-political purposes without prior permission from Family Talk. Copyright, 2021 Family Talk. All Rights Reserved. International Copyright Secured. Printed in the U.S. Dr. James Dobson's Family Talk is not affiliated with Focus on the Family.