Strengthening Fathers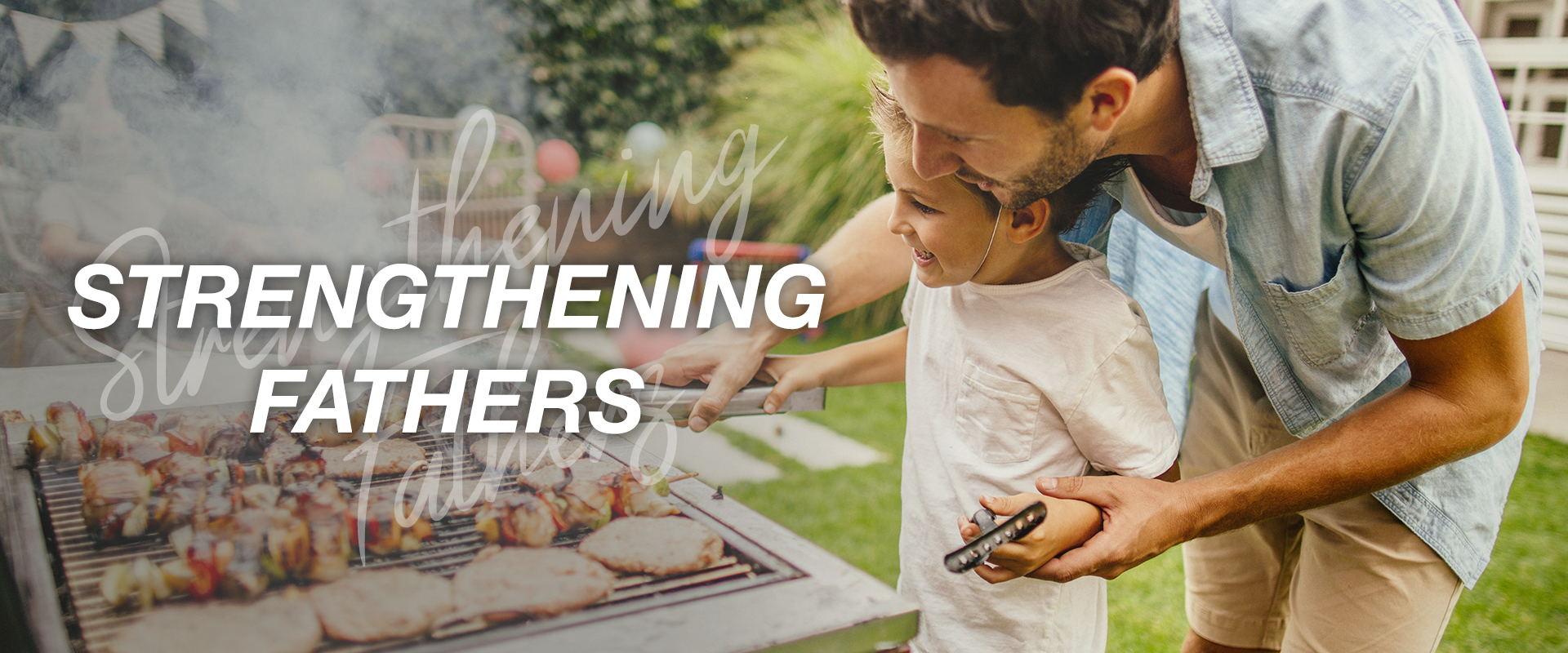 "Dad, never underestimate the incredible influence you have on your children. It can make the difference between disaster and lives that are successful and pleasing to The Lord."

–Dr. James Dobson
---
Insightful Videos From Dr. Dobson
A Date With Dad
The father and daughter relationship holds a very special bond that cannot be replaced. How the dad interacts with his daughter will likely form the template for his daughter's future husband. Are you taking the time to build into your daughters and showing her what a real godly man looks like?
A Father's Role
Dr. Dobson points out that, while mothers are typically recognized as the primary caregivers of children, dads have a different but equally important part to play in childrearing—especially at key developmental stages, including the teen years. Therefore, he advises dads to step up and not miss out on the limited years of parenting.
Time: Quality vs. Quantity
Over the course of parenting history, a mindset has proliferated that tells parents that it's not the quantity of time you spend with your children, it's the quality of time that matters most. Dr. Dobson shares how this thinking is inherently incorrect. Our children need both quantity and quality, when it comes to spending time with us.
---
Helpful Broadcasts
Fatherhood Fears and Fun with Phil Callaway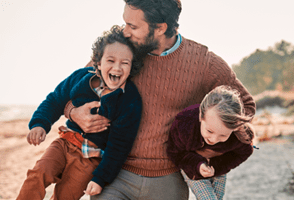 Dads can sometimes be terrified by the responsibilities of raising and caring for children. Listen as author and speaker, Phil Callaway, shares his own stories of fatherhood and why it's important for dads to cultivate their own walk with Christ. Phil tells dads that if they want their children to have character and a love of God, they need to model it first themselves.
Being There For Your Son Part 1 and 2 with Dr. Steve Farrar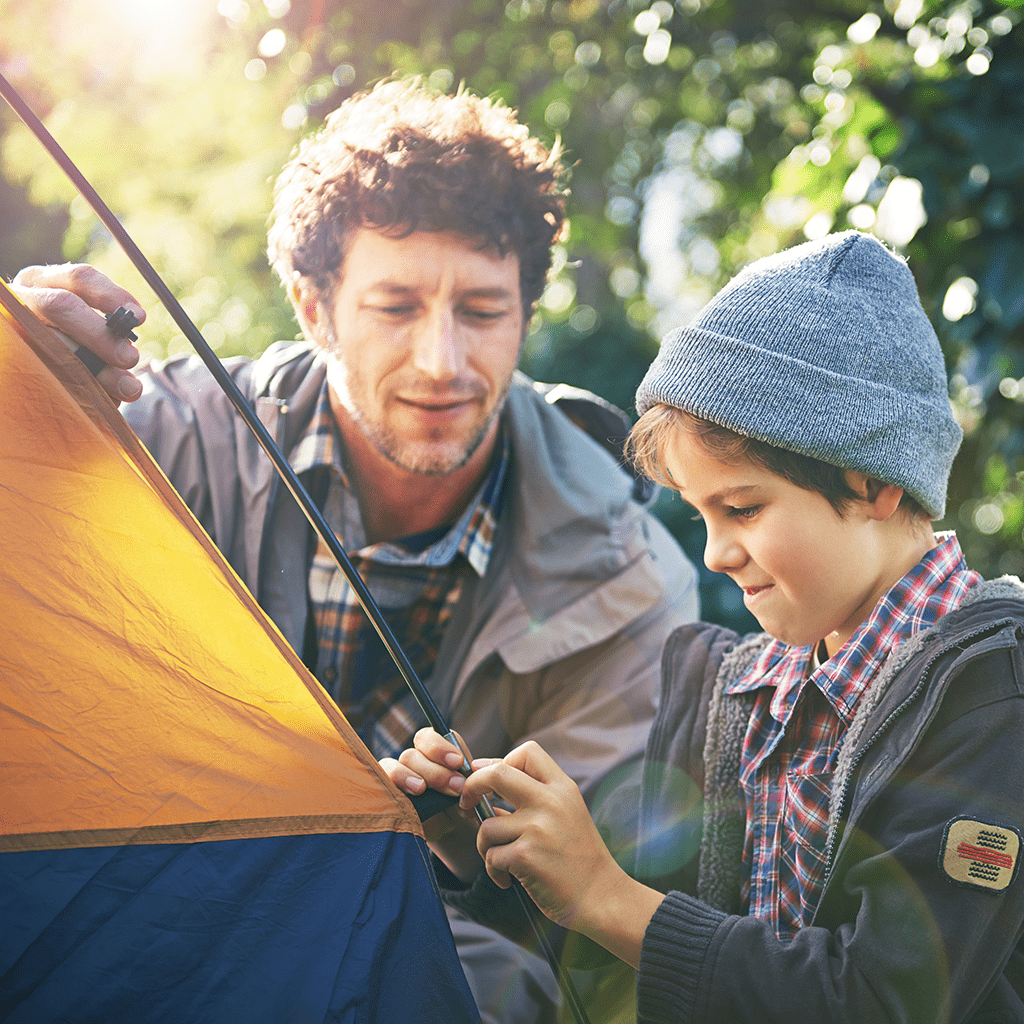 Fatherlessness is a widespread emergency in our culture. This broadcast will address the need for engaged fathers through a presentation from Dr. Steve Farrar. He explains why fathers must be faithful leaders in their home and their responsibility to guide their children.
On this edition, you will hear the remainder of a powerful speech from Dr. Steve Farrar. He stresses the importance of being present in your kids' lives, and the need for a healthy balance of discipline and grace in parenting.
What it Means to Be a Godly Man with Dr. James Dobson and Dr. Tim Clinton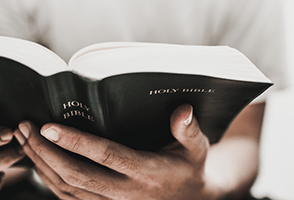 In today's progressive culture, men have become the unfair target of ridicule and disdain. On this broadcast, Dr. Dobson and Dr. Tim Clinton address this growing trend, on this 10th anniversary edition of Family Talk. The two identify ways masculinity and manliness are vilified in society and discuss why men are often negatively depicted in entertainment.
---
Encouraging Blogs
A Good Family Man in Today's World by Dr. Dobson
Let's look more closely at what constitutes "a good family man" in today's world. To put that in perspective, it might be helpful to examine four traditional roles that men have played at home. The first is to serve as the family provider. No one disputed fifty years ago that it was a man's primary responsibility to be the "breadwinner." This is less clear today, which is unfortunate. Read more »
What Daughters Need From Dads by Dr. Dobson
A father holds the keys to his daughter's feminine identity, her sense of self-worth, and her future relationships. A dad's affirmation, or the lack thereof, will play a role in every aspect of her life, even influencing her choice of a marital partner. Read more »
Dad's Vital Role in Building Character Into His Sons by Dr. Dobson
If character training is a primary goal of parenting, and I believe it is, then the best way to instill it is through the demeanor and behavior of a father. Identification with him is a far more efficient teacher than lecturing, scolding, punishing, bribing, and cajoling. Boys watch their dads intently, noting every minor detail of behavior and values. Read more »
5 Things Every Child Needs From Dad by JT Waresak
It pains me to think that a good percentage of kids in our world today will never experience this list first-hand from their fathers. For one reason or another, their dads aren't around, or worse yet, they are around but don't take the time to build into the lives of their sons and daughters. Yet it doesn't need to be this way. Read more »
Getting on the Crossroad by Dr. Jack Graham
It's time for men to step up to the unique challenges confronting our world today. We are facing profound moral, ethical, domestic and international issues that mark a culture in search of answers and in need of a Savior. What we need are godly men who will shape the future and change the world. Read more »
---