Question: My children love to do things for themselves, but they make such messes that it's easier for me to do things for them. I just don't have the patience to see them fumble with stuff. Do you think I'm wrong to step in and do things for them?

Answer: I think you are wrong, even though I understand how you feel. I heard a story about a mother who was sick in bed with the flu. Her darling daughter wanted so much to be a good nurse. She fluffed the pillows and brought a magazine to read. And then she even showed up with a surprise cup of tea.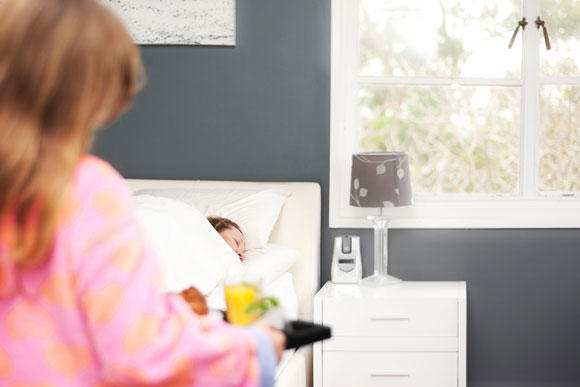 "Why, you're such a sweetheart," the mother said as she drank the tea. "I didn't know you even knew how to make tea."
"Oh, yes," the little girl replied. "I learned by watching you. I put the tea leaves in the pan, and then I put in the water, and I boiled it, and then I strained it into a cup. But I couldn't find a strainer, so I used the flyswatter instead."
"You what?" the mother screamed.
And the little girl said, "Oh, don't worry, Mom, I didn't use the new flyswatter. I used the old one."
Well, when kids try their hardest and they get it all wrong in spite of themselves, what's a parent to do? What mothers and fathers often do is prevent their children from carrying any responsibility that could result in a mess or a mistake. It's just easier to do everything for them than to clean up afterward. But I urge parents not to fall into that trap.
Your child needs her mistakes. That's how she learns. So go along with the game every now and then - even if the tea you drink tastes a little strange.
---
From Dr. James Dobson's The Complete Marriage and Family Home Reference Guide. Question 24.
Request your copy of THE COMPLETE MARRIAGE AND FAMILY HOME REFERENCE GUIDE.