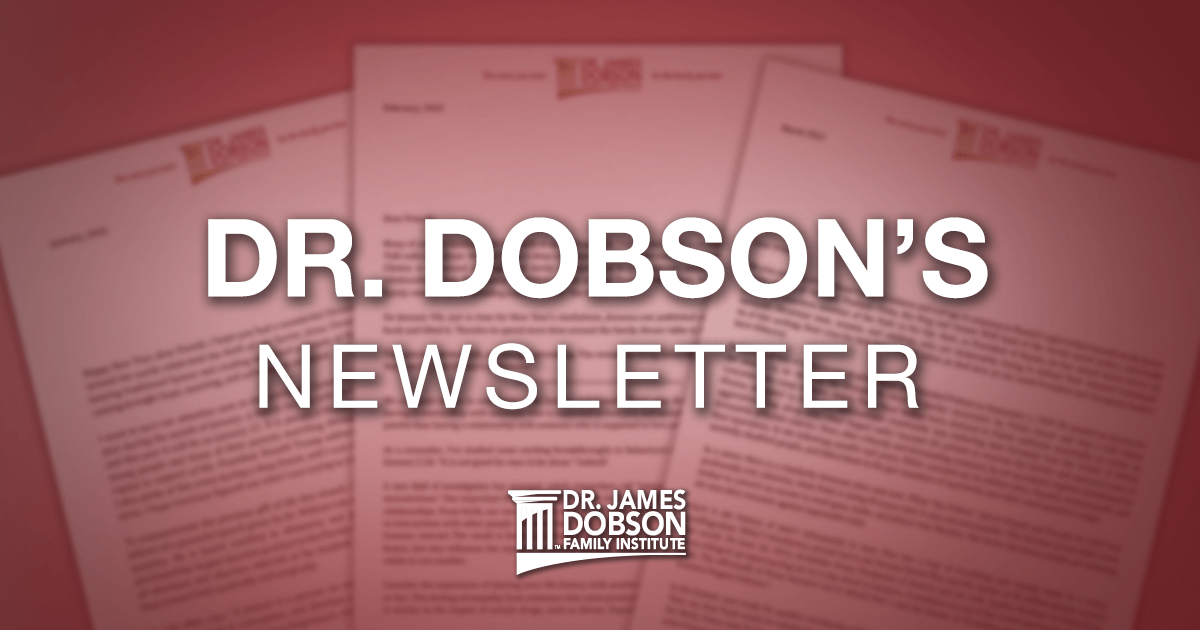 Three decades ago, I was given a message and a mission. They continue to burn within me today, although God's specific assignment is changing.
As Solomon wrote "There is a time for all things under the sun." For myself and Shirley, we're convinced that there is still a "call" on our lives and we feel led to respond to it. That's the reason for a new radio feature that will deal with a wide variety of family topics that impact our culture today. Our country is facing desperate circumstances now, and the family needs all the help it can get. Frankly, we're circling back to 1977, when I left USC to address the same concerns.
I have to tell you … I'm very excited as we look ahead. We believe thoroughly in Proverbs 24:3–Through wisdom a house is built, And by understanding it is established. And although His wisdom indeed is timeless, I'm pleased that our new program will include some innovations that will ensure a timely message as well. In 1977, there were 34 stations who joined us in sharing that message. Now, I'm inviting you to be part of the team in 2010.
And, thank you for your prayers–that will be vital for the future!